In recent years, non-surgical facelift procedures have soared in popularity. This is because men and women have been searching for ways to reverse the signs of facial ageing aside from the complicated and costly facelift surgery.
Nowadays, there are several options for reducing the appearance of wrinkles and lines - some treatments help tighten the sagging skin, and others require laser or light-based procedures.
Age is an inevitable factor that sneaks up on every person. With the effects of ageing, you may find yourself checking out some facial promotions in Singapore to get a facelift or non-surgical facial treatment at a discount.
With a wide range of non-surgical facelift options available, people are increasingly opting for this choice. Read on to find out how Adonis' D.N.A Masque helps in the non-surgical facelift.
What is a non-surgical facelift?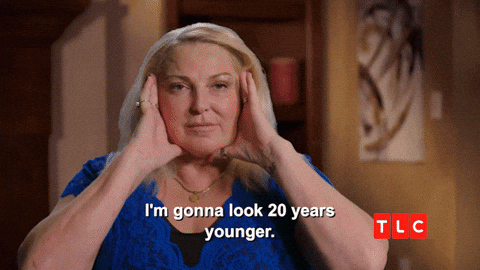 A non-surgical facelift is a mixture of minimally invasive and non-surgical methods that are intended to strengthen and refresh the face. Compared to a surgical facelift, these techniques do not demand large incisions, general anaesthesia, or overnight hospitalisation.
This non-invasive treatment allows patients to get in and out of the doctor's office fast, and a little discomfort after the operation and minimal downtime.
Advantages
Non-surgical facelifts bring out a whole lot of benefits, and these are some of the reasons that patients find it such an engaging treatment:
Cost: Non-surgical facelifts are cost-effective compared to their counterpart —surgical treatments. So even if you are in the middle of budgeting, you can still benefit from this treatment with your extra pennies.
No severe pain: Another fantastic benefit of non-surgical facelifts is the discomfort or pain that you'll feel throughout the treatment is only a minimum. This is great for those who are hesitant because of the procedures' side effects.
Short procedure time: Since this treatment does not require a lengthy preparation with anaesthetics and medications, it only takes around an hour to complete.
Minimum recovery time: One issue that some people find with surgical facelifts is aside from investing money, it also requires a serious time investment. With non-surgical facelifts, you do not have to worry about cancelling plans to recover, as you can be back to your daily activities in no time.
No aftercare required: The aftercare needed for a non-surgical facelift is minimal and most often does not require specialised medication. In addition, discomfort can only be felt in a lesser time and can be handled with over-the-counter medicines.
How Adonis' D.N.A Masque helps in non-surgical facelift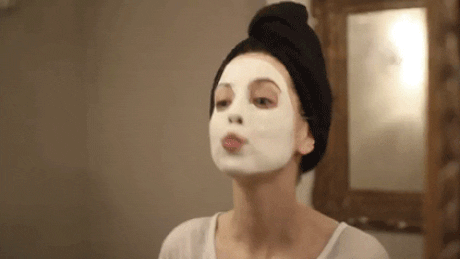 If you're getting a non-surgical facelift, try adding our D.N.A Masque to your skincare routine. This product is packed with rich, moisturising nutrients made with delicate fine silk, which makes it the touch of zing that you need for your skincare routine! In addition, make sure to add certain vitamins for skincare.
By using our D.N.A Masque, you can feel the difference in just 15 minutes and see a smooth and glowing visage in your face. Here are the step-by-step instructions on how to use our D.N.A Masque:
Step 1: Clean your face thoroughly and apply the toner
Step 2: Remove the protective film and apply the D.N.A Masque to the skin
Step 3: Leave the D.N.A Masque on for 10-15 minutes
Step 4: Remove and pat the remaining serum for full absorption.
Final thoughts
If you're looking for a way to minimise the appearance of frown lines, wrinkles, and sagging skin, you're not alone. Each year, millions of people undergo saggy face treatments in Singapore, whether they are surgical or nonsurgical.
Here at Adonis Beauty, we provide a wide range of products and services to help you achieve your dream skin!