When crafting an effective skincare regimen, things can get overwhelming — knowing which products best suit your skin type is no simple feat with an abundance of beauty brands and recommended steps to follow. Contrary to popular belief, caring for your facial complexion is more than just slabbing on a facial treatment mask and calling it a day. To chart out a comprehensive skincare routine, researching and experimenting with the different formulas available in the market are requisite.
However, while there is a ton of practical information on skincare online, it is easy to get caught up in its various misconceptions. For amateur beauty enthusiasts, heeding misleading advice often leads to disastrous effects on your skin health. Thus, let us debunk some of the most common myths of skin hydration – one of the most vital aspects of boasting a youthful appearance.
1. Exfoliating daily is beneficial for your skin
Whether you are a skincare veteran who has dabbled with various facial products since you were a tween or a beginner utilising a three-step beauty regimen, your skincare routine is bound to call for exfoliating regularly. While it is a known fact that exfoliation does wonders in removing impurities and debris embedded in your pores, did you know that exfoliating daily can cause more harm than good for your facial complexion?
While exfoliation involves removing the top layer of your skin to prevent the buildup of dead skin cells and grime, scrubbing your face daily can cause your facial complexion to be dry and inflamed. This is because cell turnover occurs every 30 days, and over-exfoliating aggravates the skin before it has fully healed. Plus, it also strips your skin of its natural oils, rendering your skin dehydrated. Hence, you are much more susceptible to breakouts and skin rashes.
Instead, it is recommended that you exfoliate up to three times a week. This gives your skin cells breathing space to regenerate, reducing the odds of having dehydrated skin upon exfoliation. The Auras Peel is a good alternative if you have sensitive skin and require a gentle exfoliator. The formula is designed to promote natural cell turnover and moisturise your skin with marine minerals. Upon application, your skin's vibrancy is renewed!
2. Individuals with an oily skin type do not need to use a moisturiser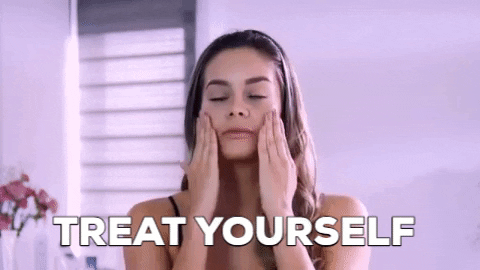 One common misconception in the skincare realm is that individuals with oily skin should not use a moisturiser, for it can increase the oil on your face and lead to breakouts. However, moisturisers do not add oil to your skin. Instead, it aids in retaining the moisture in your skin to keep it well-hydrated. This is because moisturisers contain hydrating properties such as humectants, which trap the moisture embedded in your skin and prevent it from evaporating throughout the day.
Regardless of skin type, your skin requires adequate hydration. A lack of moisture can cause external aggressors to damage your skin's moisture barrier, increasing sebum production. Additionally, skipping moisturiser altogether can further dry out your skin, causing your oil glands to go into overdrive. Hence, if you have oily skin, your complexion may appear greasier.
Choosing an oil-free product is essential, as it balances your skin's pH levels while offering your skin the hydration it needs to stay healthy. The Auras Wash is a highly sought-after product formulated with botanical ingredients to moisturise your skin and remove impurities. It also features anti-inflammatory effects that aids in soothing acne-prone skin, yielding an improved facial complexion.
3. Dry skin is a sign of dehydration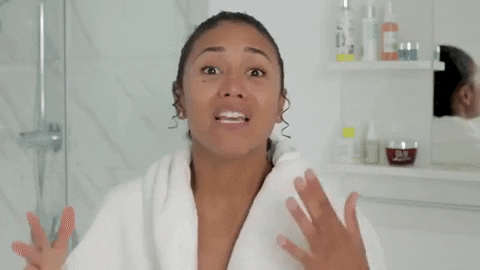 While dehydrated skin and a dry facial complexion share similar symptoms, most consumers are unaware that they both have their distinct differences. For starters, dehydrated skin is a skin condition that reveals itself through prominent fine lines, wrinkles, and a less-than-supple appearance. It is caused by a lack of water content in your body and can be relieved with a combination of topical treatments and lifestyle changes.
On the other hand, dry skin is classified as a skin type and is inherited through genetics. It is a skin type that is predisposed to inadequate generation of your skin's natural oils. This inhibits your skin's sebum production, contributing to a complexion that is dry and dull. Consuming a higher water intake will not make a difference to your skin type. Instead, the only way you can improve your skin's texture is by incorporating oil-infused products into your daily skincare routine.
To restore your skin's radiance, why not invest in our Stem Essence? It is an excellent skincare product that rejuvenates exhausted skin cells and promotes skin cell turnover, staving off the signs of premature ageing. Created with organic elements such as Stem Cell and Pyrus Malus Fruit Extract, the Stem Essence caters to all skin types.
Final thoughts
Your skin needs ample hydration for it to look its best. You can adopt a streamlined beauty routine to achieve a flawless appearance with the right products and skincare practices. If you prefer consulting a professional to guide you in improving your skin's condition, do not hesitate to reach out to us.
At Adonis Beauty, we offer a premium range of skincare products from blackhead facial treatments to whitehead extraction facials for softer, smoother skin. When you are ready to kick back and pamper yourself at a reputable beauty salon, do book an appointment with our skilful beauticians today.