In Singapore, summer happens all year round. And with that comes two things – heat and humidity – which can spell disaster on your skin if you aren't taking the necessary steps to care for it.
High temperatures and increased humidity during the summer months can be a bad combination for your skin since high temperatures can leave your skin dry and flaky, while humidity can cause acne, redness, irritation and inflammation. To keep your skin in its best condition, below are some skincare tips for fresh and healthy skin 365!
1. Cleanse your face twice daily.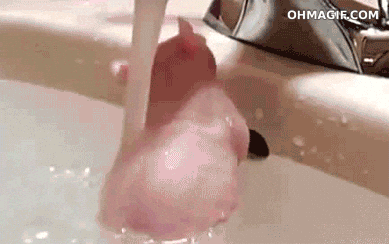 First and foremost is to maintain a consistent morning and evening skincare routine. Particularly, cleansing your face is something you should not miss since the hot and humid weather often means you'll likely be sweating more throughout the day – translating to an increased buildup of oil, dirt and impurities that can clog up your pores.
Choosing the right cleanser is important to make sure that you achieve smooth and supple facial skin even in scorching 39 °C weather – Our Auras Milk Cleanser contains lactic acid that can remove impurities, brighten your skin and improve the appearance of fine lines and wrinkles!
2. Don't forget to exfoliate
Exfoliation is essential to maintain smooth and supple skin because it helps to clear all the dirt in your pores. A common consequence of living in a tropical climate is that you are likely prone to blackheads and whiteheads; making exfoliation your best alternative if you have yet to book your blackhead facial treatment in Singapore.
Exfoliators comes in different types and brands, and using the right one can do wonders for your skin without the risk of stripping your skin of moisture. Our Auras Peel contains natural minerals such as alpha-arbutin and atelocollagen that can brighten and hydrate your skin at the same time to renew your skin's vibrancy!
3. Try applying a face mask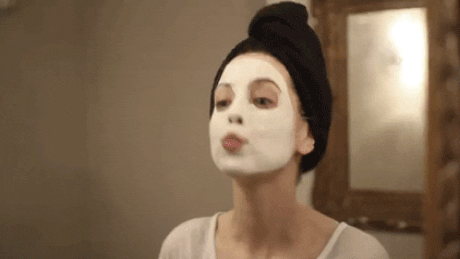 After exfoliating your skin, you might want to apply a face mask in order to tighten the pores on your face and maximise your skincare routine. For an effective face mask that can detoxify and clarify your skin simultaneously, you should try our D.N.A Masque – a silk mask packed with rich, moisturizing nutrients like hyaluronic acid – 15 minutes is all you need to gently lift and hydrate your skin after a full day out in the sun!
4. Always wear sunscreen
Sunscreen should be worn every day, regardless of the weather. But on a hot and sunny day, applying sunscreen on your skin is extra important since UV rays accelerate ageing and dry out the skin.
To protect your skin from the harmful effects of UV rays, always remember to apply sunscreen daily, regardless of whether you are indoors or outdoors. Our Cream UV Protection SPF35 is a gentle yet effective sunscreen that can keep your skin safe and healthy during the hot days of summer; boasting a clear, light, and non-greasy finish after application.
5. Stay hydrated
Aside from applying skin care products, keeping yourself hydrated on hot and humid days is something that you should definitely do. Summer can make you sweat more than any other time of the year, and drinking a ton of water replenishes the lost moisture while flushing out toxins from your skin.
Final thoughts
At the end of the day, while we cannot control the weather, we can still control the way we take care of our skin. Make sure you follow the tips listed above to avoid dryness, acne, irritation, and other skin nuisances that come with the unforgiving weather in Singapore.
For gentle and effective skincare products you can use to fight the harmful effects of heat and humidity on your skin, Adonis Beauty is your go-to shop. We provide a wide selection of skincare products as well as affordable facials in Singapore that are designed to help you maintain healthy and glowing skin all year long – browse our online shop today!